The Urban Development Program Regional Report for Greater Bendigo provides updated analysis of residential and industrial land supply and demand.
Residential land supply
As measured from July 2000 to July 2016 residential building approval activity within Greater Bendigo LGA has averaged 923 per annum, whilst the amount of building approval activity as measured on an annual basis has varied significantly during this period. The vast majority of building approvals (93%) since July 2000 have been separate houses.
Victoria in Future 2016 projections indicate that between 2016 to 2051, the average annual dwelling demand across the Greater Bendigo will be 1,120, and it's population is projected to increase over 30% to 145,000 people between 2016 and 2031.
As of December 2016, there was an estimated residential lot supply for broadhectare/major infill land (1ha or greater) of approximately 19,700 lots, and a further 2,290 vacant lots/minor infill sites (of less than 1ha) across the municipality.
It is estimated, based on the identified supply, Victoria in Future 2016 demand projections, and current trend analyses, there is between 17 and 25 years zoned supply of residential land stocks across Greater Bendigo.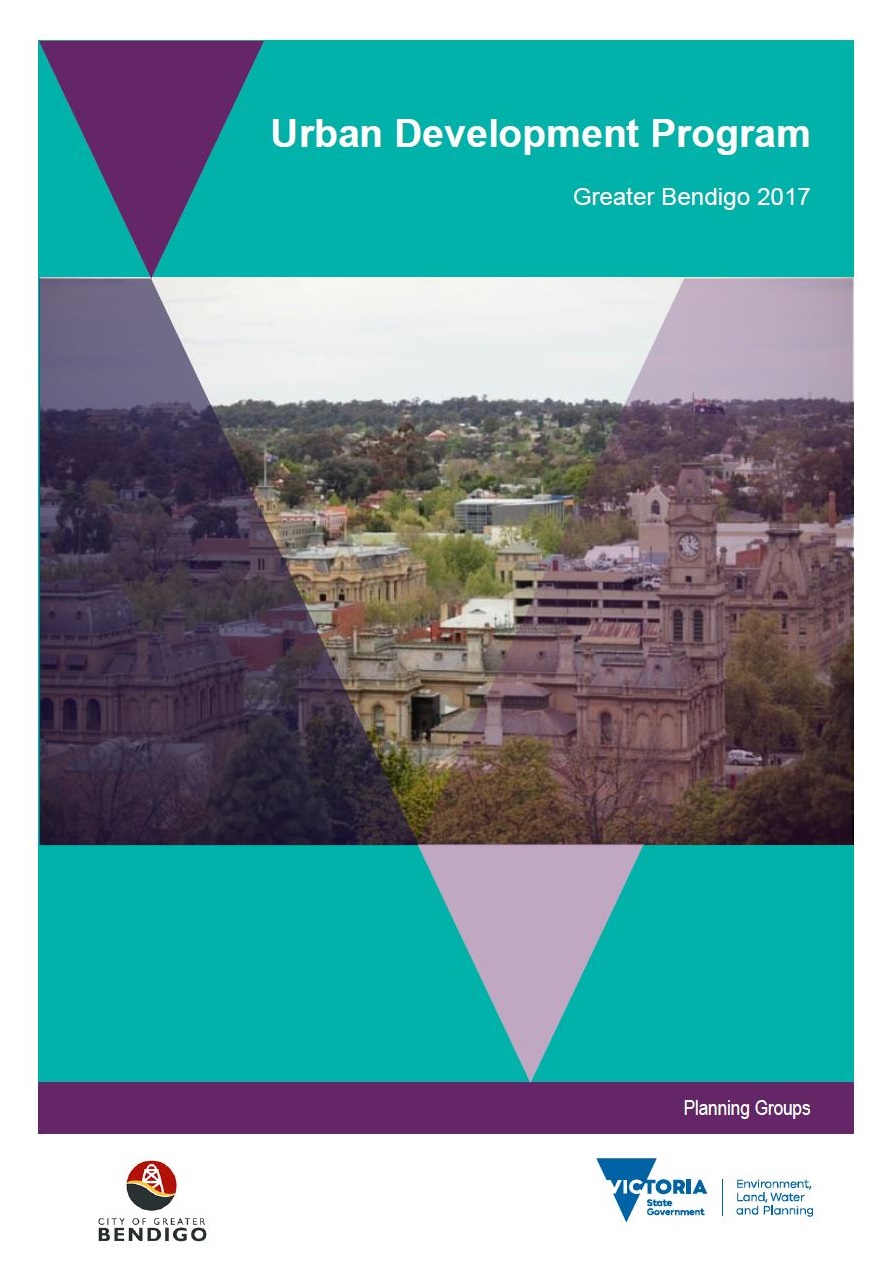 Regional Residential Report Bendigo
Page last updated: 22/10/19