Future Homes designs are available to purchase and adapt to your site through a streamlined planning process. The plans bring together quality design with sustainable living options to create better apartments for Victorians.
About Future Homes
Future Homes makes it easier to build better apartments.
There are four sets of site-less Future Homes designs for purchase, each with a unique style, design and layout. All designs are 3 storey apartment buildings and can be easily adapted for different neighbourhoods and sites across Victoria.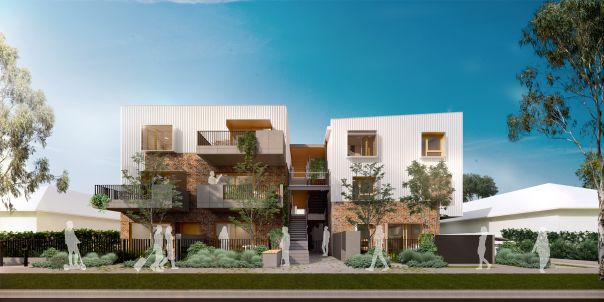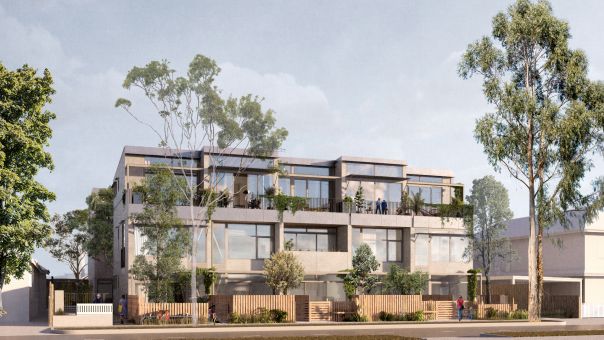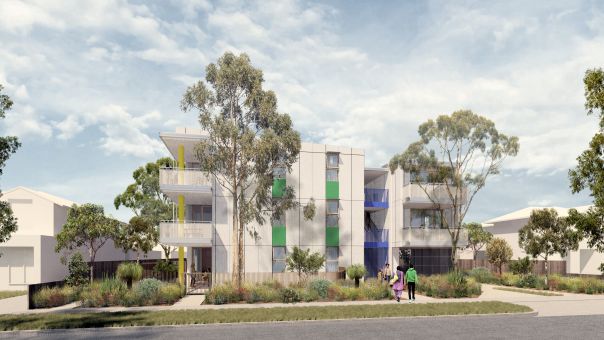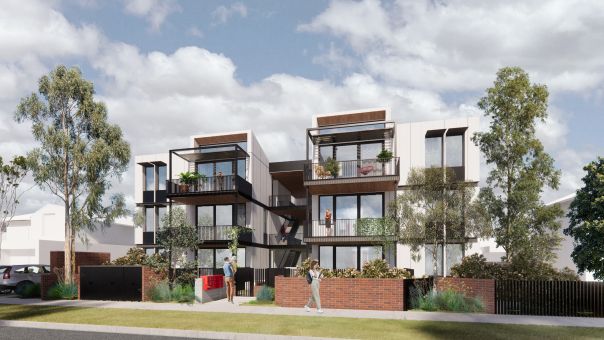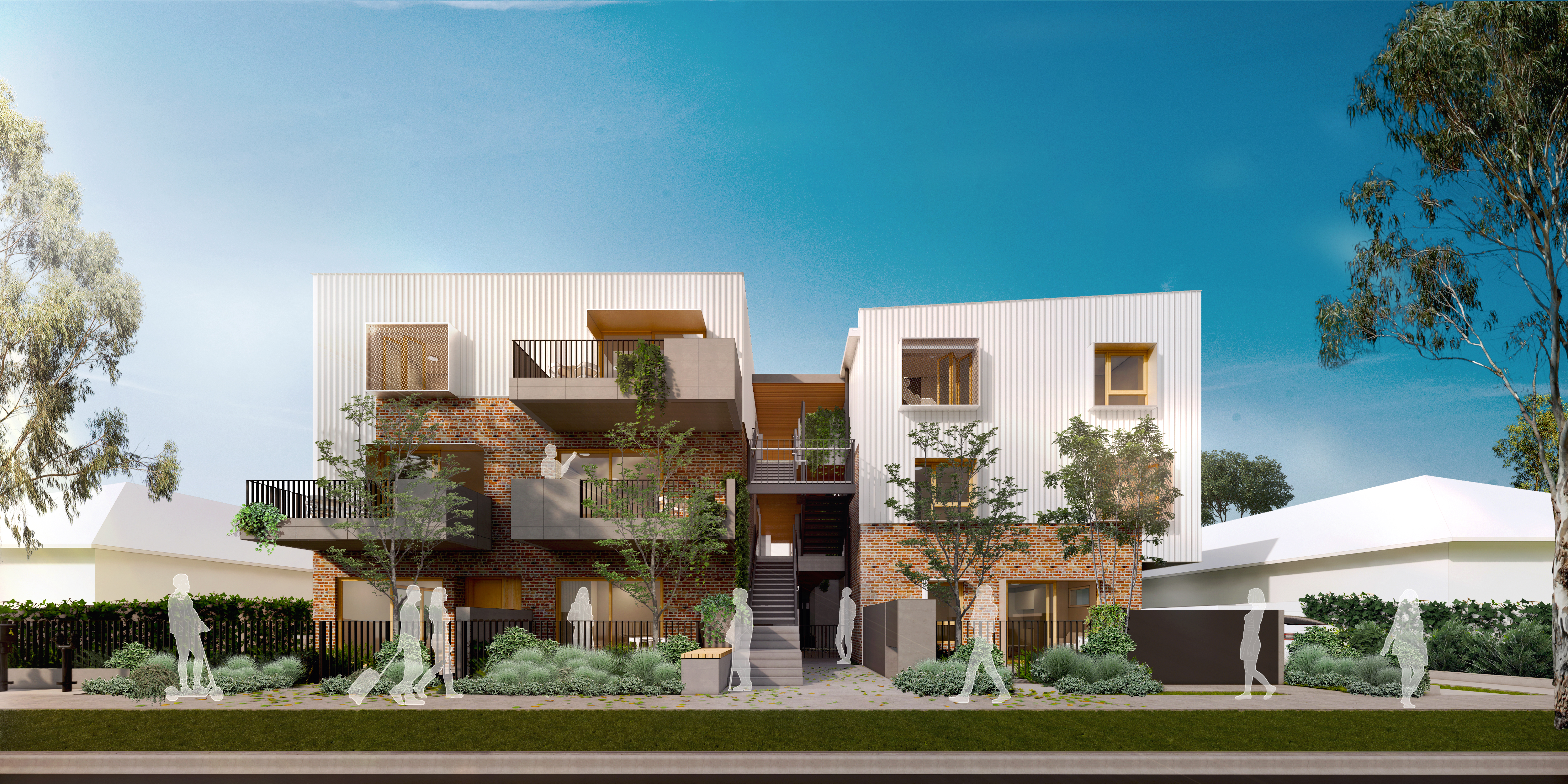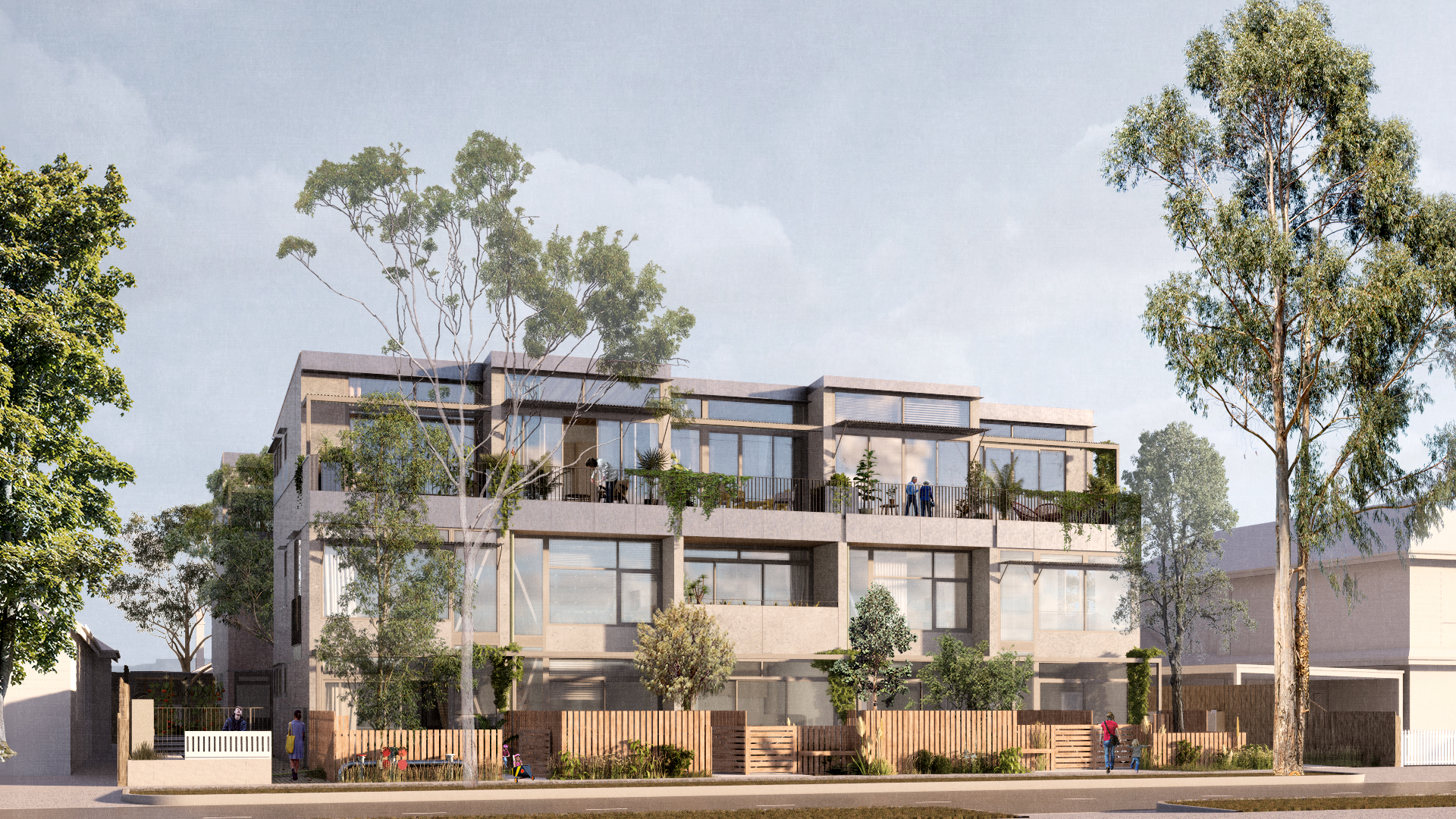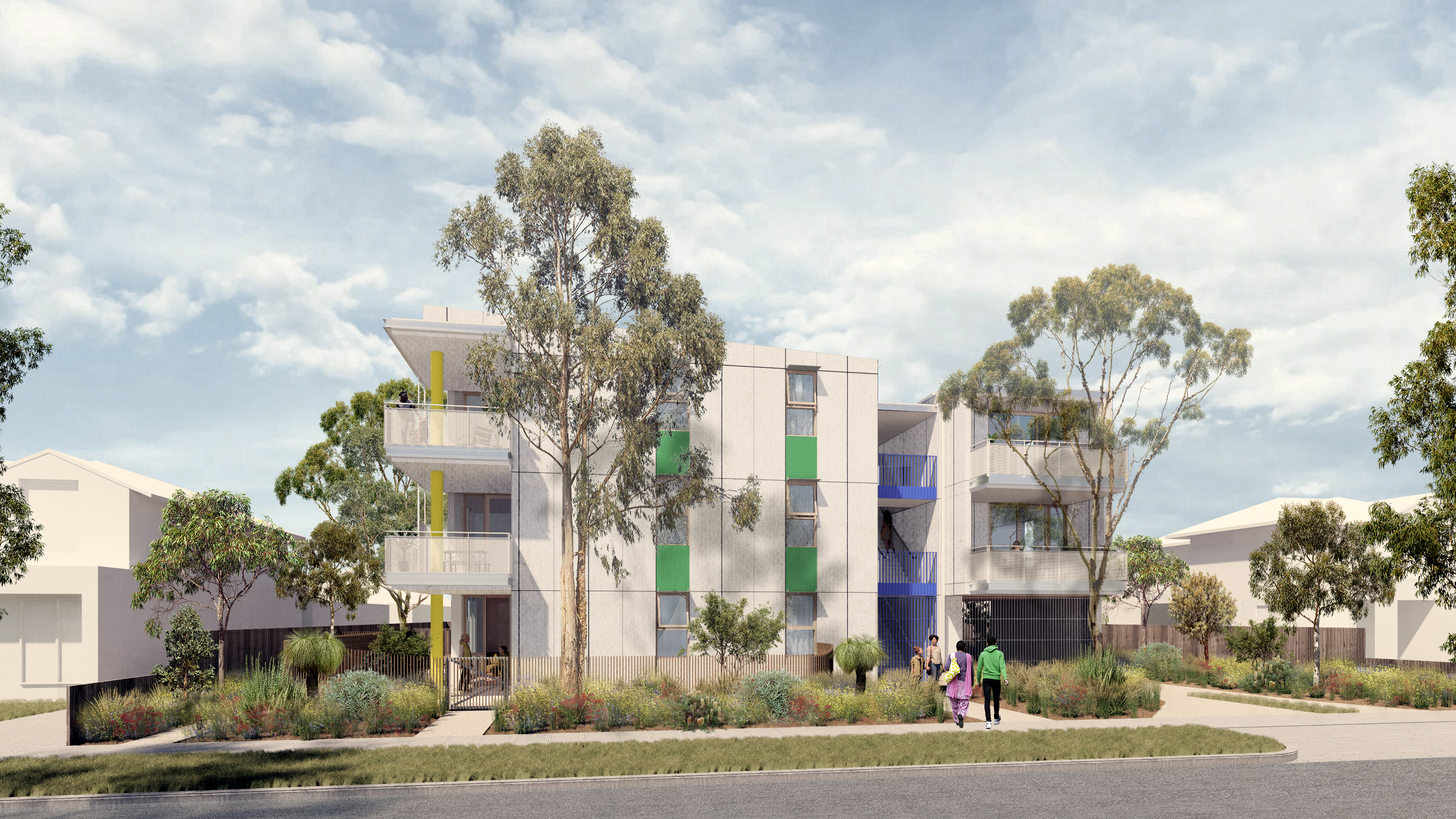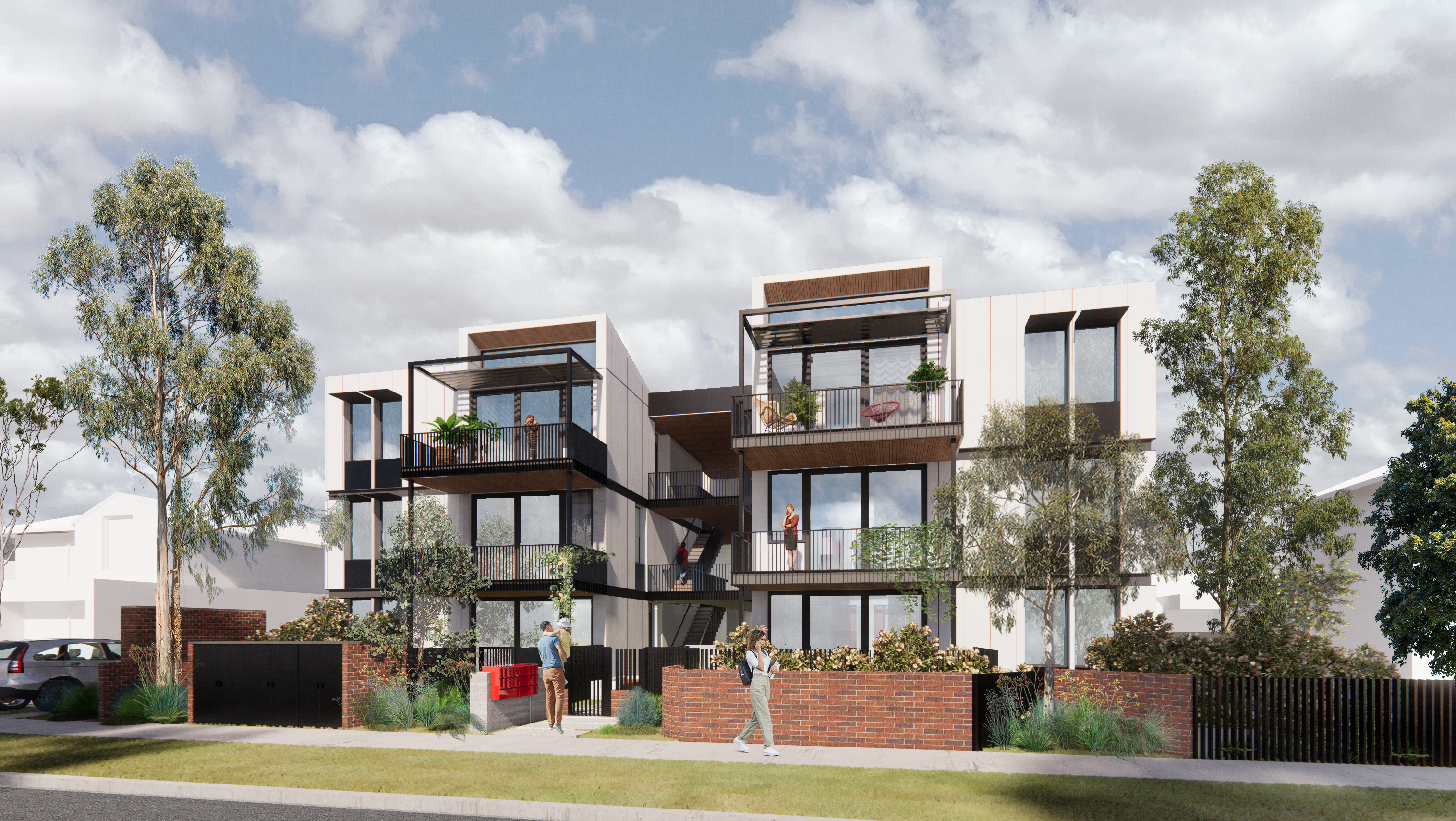 Locations
Future Homes is a program applicable across Victoria, in areas capable of supporting gentle density increases.
Future Homes permit applications can be made in a General Residential Zone if the site is:
within 800 metres of a passenger train station, or
within 800 metres of an identified activity centre in Metropolitan Melbourne, or
within 800 metres of an identified activity centre outside of Metropolitan Melbourne.
Use this interactive map to see eligible Future Homes sites
Please note: While the map indicates lots that are eligible for Future Homes development, please note that it is a guide only and should not be used to inform planning decisions. Please contact the team at futurehomes@delwp.vic.gov.au prior to making a purchase request
Fees
To help you choose the right design, we provide free design intent plans to give a sense of what the homes look like before making a purchase.
To celebrate the state-wide expansion of Future Homes, the government is heavily subsidising the cost of the plans. The designs are currently available to purchase for only $150 (excluding GST) (usual cost is $15,000 excluding GST).
The fee covers:
a full package of developed architectural designs to a town planning level of resolution
access to the streamlined planning process.
There are costs associated with appointing a designer to adapt the selected design to your site. These costs should be discussed with your technical team.
A planning permit application fee will be payable to council at the time of lodgement. Contact the council to determine the application fee.
A Metropolitan planning levy applies to applications for a planning permit to develop land in metropolitan Melbourne where the estimated cost of the development is more than $1 million.
Like any other planning application there may be other fees associated with a development of this scale, such as development contributions, private open space contributions and subdivision fees. Discuss these and other fees with the council and/or your consultant team.
Eligibility
Anyone who meets the location criteria can buy a Future Homes design for their site.
This includes landholders, builders, developers, owners' collectives or social housing providers. Once purchased, the plan is adapted by a designer, draftsperson or architect to suit the site and surrounding conditions.
More information about eligibility and the adaptation process.
Design elements
Creating quality homes
The design brief for Future Homes asked for high quality apartments that people want to live in. This means Future Homes will deliver apartments that are better homes, better neighbours and better for the environment.
Better homes
Family friendly design considerations are embedded into the designs. The architects worked closely with experts in the field to ensure that apartments have space for families to grow. Features such as adequate bench space adjacent to sinks and inclusion of laundry troughs have been built in.
Accessibility for different stages of life has been considered in all Future Homes designs, with a minimum of 50% of the apartments exceeding current accessibility standards. This means apartments are easier to move around in and change over time, allowing residents to age in place gracefully. Some of the mandated features include wider corridors and adequate space in bathrooms for ease of all residents.
Flexibility of space is increasingly important to how we live. Future Homes designs have spaces that can be easily adapted for working and studying from home.
Choice in apartments is an important consideration. All Future Homes designs have a range of apartment sizes and can be adapted to best suit individual sites and requirements.
Better neighbours
Garden and deep soil areas are mandated in the designs and the planning provisions. This means more trees, vegetation, and greener looking neighbourhoods.
Communal and shared spaces are included in each design so residents can enjoy outdoor spaces and fresh air.
Better for the environment
Sustainability is front of mind in all Future Homes designs. Apartments have been designed to exceed the current sustainability performance requirements – meaning homes are more comfortable to live in, cheaper to run and better for the planet. All Future Homes developments have been designed to operate as fossil fuel-free from day one.
Why Future Homes?
Victoria's population is set to reach 10.2 million by 2051 and it's important we provide high quality, liveable and sustainable housing where people want to live.
Future Homes responds to Melbourne's continuing population growth and has been created to enable gentle density increases in the suburbs through high-quality development.
The project is an initiative of the Department of Transport and Planning, including the Office of the Victorian Government Architect (OVGA), to deliver quality apartments that are great homes, great neighbours and great for the environment – this is the standard of housing we believe Victorian's deserve.
Plan Melbourne
Future Homes is part of Plan Melbourne's goal of continuing to make Melbourne one of the world's most liveable cities. Future Homes is also featured in the new A Plan for Victoria, which is setting the direction for housing in the state for the decades to come.
How were the designs created?
Architects and building designers were invited to take part in a design competition in 2020. The brief challenged designers to create apartment plans which were world-leading in design, sustainability and liveability.
The four competition winners worked alongside the state delivery team – DTP including the OVGA – and a full suite of technical consultants to develop their concepts into Future Homes designs.
Purchase a Future Homes design
If you know which plan you want, you can purchase the plans online. Create an account to purchase plans and manage your referral online.
To find out more about purchasing a Future Homes design, email
futurehomessales@delwp.vic.gov.au
For enquires about planning and referrals, email
futurehomes@delwp.vic.gov.au
Page last updated: 27/11/23